Semiconductors: Chips on Their Shoulders
半导体:芯片之重
China wants to become a superpower in semiconductors, and plans to spend colossal sums to achieve this
中国计划投入巨资打造半导体超级大国
The Chinese government has been trying, on and off, since the 1970s to build an indigenous semiconductor industry. But its ambitions have never been as high, nor its budgets so big, as they are now. In an earlier big push, in the second half of the 1990s, the government spent less than $1 billion, reckons Morgan Stanley, an American bank. This time, under a grand plan announced in 2014, the government will muster $100 billion-$150 billion in public and private funds.
自上世纪70年代起,中国政府就一再努力尝试打造本土半导体产业,然而目前其野心之大、预算之高前所未见。据美国银行摩根士丹利估计,上世纪90年代的后半段,中国政府大力推动半导体产业时,投入的资金不到10亿美元。而这一次,根据2014年公布的宏大规划,政府将从公共和私募基金筹集1000至1500亿美元。
The aim is to catch up technologically with the world's leading firms by 2030, in the design, fabrication and packaging of chips of all types, so as to cease being dependent on foreign supplies. In 2015 the government added a further target: within ten years it wants to be producing 70% of the chips consumed by Chinese industry.
其目标是在2030年前在技术上赶上世界领先企业,在各类芯片的设计、制造及封装上达到先进水平,从而不再依赖外国供应。2015年,政府又新增目标:十年内能生产中国产业所消耗芯片的70%。
It has a long way to go. Last year China's manufacturers, both domestic and foreign-owned, consumed $145 billion-worth of microchips of all kinds (see chart). But the output of China's domestic chip industry was only one-tenth of that value. And in some types of high-value semiconductor – the processor chips that are the brains of computers, and the rugged and durable chips that are embedded in cars – virtually all of China's consumption is imported.
这还有很长的路要走。去年,中国本土及外资制造商共消耗了价值1450亿美元的各类微芯片。但国内芯片业的产值仅为这一数字的十分之一。而对于某些高价值半导体(计算机核心部件处理器芯片以及坚固耐用的嵌入式车用芯片),中国消费的几乎全是进口产品。
To help them achieve their dream, the authorities realise that they must buy as much foreign expertise as they can lay their hands on. In recent months, state-owned firms and various arms of government have been rushing to buy, invest in or do deals with overseas microchip firms. On January 17th the south-western province of Guizhou announced a joint venture with Qualcomm, an American chip designer, to invest around $280m in setting up a new maker of specialist chips for servers. The province's investment fund will own 55% of the business. Two days earlier, shareholders in Powertech Technology, a Taiwanese firm that packages and tests chips, agreed to let Tsinghua Unigroup, a state-controlled firm from the mainland, buy a 25% stake for $600m.
为实现梦想,当局意识到必须尽可能地从国外购入他们能拿来利用的专业技术。近几个月来,国有企业及各类政府机构纷纷收购、投资海外微芯片公司或与其交易。1月17日,中国西南省份贵州宣布与美国芯片设计公司高通(Qualcomm)合资2.8亿美元,设立一家生产服务器专用芯片的新公司。该省的投资基金将持有合资公司55%的股份。此前两天,台湾芯片封装及测试企业力成科技公司的股东与紫光集团达成协议,让这家内地国有控股公司以六亿美元购入其25%的股份。
Officials argue that developing a home-grown semiconductor industry is a strategic imperative, given the country's excessive reliance on foreign technology. They can point to the taxpayers' money that politicians in America, Europe and other parts of Asia have lavished on their domestic semiconductor industries over the years.
官员们认为,由于中国过度依赖外国技术,发展本土半导体产业是战略要务。他们指出,多年来,欧美及亚洲其他地区的政客都在各自的本土半导体行业上大肆挥霍纳税人的钱。
China's microchip trade gap is, by some estimates, only around half of what the raw figures suggest, since a sizeable proportion of the imported chips that Chinese factories consume go into gadgets, such as Apple's iPhones and Lenovo's laptops, that are then exported. Even so, a policy of promoting semiconductors fits with the government's broader policy of moving from labour-intensive manufacturing to higher-added-value, cleaner industries.
根据一些估测,中国的微芯片贸易逆差仅是原始数据显示的一半左右,因为中国工厂消耗的相当大一部分进口芯片实际上被用于苹果iPhone和联想笔记本电脑这类之后又再度出口的电子设备。即便如此,政府的宏观政策希望实现从劳动密集型制造业向更高附加值、更清洁的产业转型,振兴半导体产业的政策与之吻合。
Morgan Stanley notes that profit margins for successful semiconductor firms are typically 40% or more, whereas the computers, gadgets and other hardware that they go into often have margins of less than 20%. So if Chinese firms designed and made more of the world's chips, and one day controlled some of the underlying technical standards, as Intel does with personal-computer and server chips, China would enjoy a bigger share of the global electronics industry's profits.
摩根士丹利指出,成功的半导体公司利润率一般为40%或以上,而使用半导体芯片的计算机、电子设备及其他硬件企业往往只有不到20%的利润率。所以,假如中国公司在全球芯片设计和制造中占据更大份额,并且有朝一日像英特尔在个人电脑和服务器芯片领域那样,控制了其中部分基础技术标准,那么中国在全球电子行业的利润占比将会更大。
In the government's earlier efforts to boost domestic manufacturing of solar panels and LED lamps, it spread its largesse among a lot of local firms, resulting in excess capacity and slumping prices. This time it seems to be concentrating its firepower on a more limited group of national champions. For instance, SMIC of Shanghai is set to be China's champion "foundry" (bulk manufacturer of chips designed by others). And HiSilicon of Shenzhen (part of Huawei, a maker of telecoms equipment) will be one of a select few champions in chip design.
政府之前致力推动国内生产商制造太阳能电池板及LED灯具,为此大力资助众多地方企业,结果导致产能过剩,价格暴跌。这次,政府似乎正集中火力资助为数相对有限的全国性龙头企业。比如,上海的中芯国际要成为中国的"代工厂"(批量制造别人设计的芯片)领头羊,而深圳的海思(电信设备制造商华为的下属企业)将成为芯片设计的少数领军企业之一。
Most intriguing of all, Tsinghua Unigroup, a company spun out of Tsinghua University in Beijing, has emerged in the past year or so as the chosen champion among champions, a Chinese challenger to the mighty Intel. Zhao Weiguo, the firm's boss, started out herding goats and pigs in Xinjiang, a remote province in north-western China, to where his parents had been exiled in the 1950s, having been labelled as dissidents. After moving to Beijing to study at the university, Mr. Zhao made a fortune in electronics, property and natural resources, before becoming chairman and second-largest shareholder (after the university itself) at Tsinghua Unigroup.
最有趣的是,大概从去年开始,由清华大学分拆出的企业紫光集团跃升为领军团队中的领头者、一家将和强大的英特尔一争高下的中国企业。公司老板赵伟国幼时在新疆养猪放羊,上世纪50年代其父母被划为异见份子而流放到这一西北偏远省份。后来,赵伟国来到北京,进入清华大学学习,之后在电子、房地产及自然资源行业发家致富,目前是紫光集团的董事长和第二大股东(清华大学是头号股东)。
The company's emergence from obscurity began in 2013 when it spent $2.6 billion buying two Chinese chip-design firms, Spreadtrum and RDA Microelectronics. In 2014 Intel bought a 20% stake in its putative future rival, for $1.5 billion, as part of a plan for the two to work together on chips for mobile devices, an area in which Intel has lagged behind. In May last year Tsinghua spent $2.3 billion to buy a 51% stake in H3C, a Hong Kong subsidiary of Hewlett-Packard that makes data-networking equipment. And in November it announced a $13 billion share placement to finance the building of a giant memory-chip plant.
该公司在2013年以26亿美元购入两家中国芯片设计公司——展讯和锐迪科微电子,自此开始崭露头角。2014年,英特尔以15亿美元购入这一公认未来对手20%的股权,这是两者合作开发移动设备用芯片计划的一部分,移动芯片是英特尔一直落后的领域。去年5月,紫光集团斥资23亿美元收购惠普旗下制造数据网络设备的香港子公司华三通信51%的股权。11月,紫光公布130亿美元的配股计划,准备融资打造规模宏大的内存芯片工厂。
Shopping for silicon savvy
购买芯片技术
Other Chinese firms have also been splashing out. Jiangsu Changjiang, a firm that packages chips, paid $1.8 billion in 2014 to gain control of STATS ChipPac, a Singaporean outfit in the same line of business. In 2015 state-controlled JianGuang Asset Management paid a similar sum for a division of NXP of the Netherlands, which makes specialist chips for cell-phone base stations. A group led by China Resources Holdings, another state enterprise, has made a $2.5 billion takeover bid for Fairchild Semiconductor International, an American firm. But the undisputed leader of the "national team" buying up foreign chip know-how is Tsinghua.
其他中国企业也挥金如土。芯片封装公司江苏长江电子科技公司在2014年投资18亿美元取得新加坡同行新科金朋的控股权。2015年,国有控股的建广资产管理公司以类似金额收购了荷兰恩智浦公司旗下的手机基站专用芯片制造部门。另一国有企业华润集团牵头的财团已出价25亿美元,希望收购美国公司飞兆半导体。但在收购国外芯片技术的"国家队"中,紫光是无可争议的领头羊。
"Many people suspect I'm a 'white glove' for the government," Mr. Zhao declared recently, "but we're really just a very market-oriented company." That somewhat understates the official backing that it clearly enjoys: without this, it is hard to imagine the company affording the 300 billion yuan ($45 billion) that Mr. Zhao says Tsinghua plans to spend on further deals over the next five years.
"许多人怀疑我是政府的'白手套'," 赵伟国最近宣称,"但我们真的只是非常市场化的公司。"这么说多少淡化了紫光集团享受的政府支持,而这种支持显而易见,否则难以想象该公司要如何像赵伟国所说的,负担3000亿元(450亿美元)来完成未来五年的进一步收购计划。
Chinese approaches to foreign semiconductor firms – unlike its firms' acquisitions of foreign consumer brands – have not always met with a warm reception. Tsinghua reportedly made a $23 billion bid last year for Micron, a big American maker of DRAM – the type of memory chips used to store data on desktop computers and servers. But the bid faltered because of political opposition. The firm's overtures to SK Hynix, a South Korean maker of DRAM and flash-memory chips (as used in USB sticks and smartphones), were rebuffed in November. In December Tsinghua bought a 25% stake in Siliconware Precision Industries (SPIL), a Taiwanese chip packager and tester. The resulting political backlash prompted Advanced Semiconductor Engineering (ASE), a bigger Taiwanese chip packager, to launch a takeover bid for SPIL in December. Tsai Ing-wen, the main opposition candidate in Taiwan's presidential election, declared China's investments in the island's chip firms a "very big threat" – and on polling day, January 16th, she emerged the victor.
和收购国外消费品牌的情况有所不同,中国企业在接触收购海外半导体公司时并非总是受到热情相待。据报道,紫光集团去年出价230亿美元收购美国DRAM(用于台式电脑及服务器数据存储的内存芯片)大型制造商美光,但由于政治反对而失败。紫光对韩国DRAM及闪存芯片(用于U盘及智能手机)制造商SK海力士的收购要约也在11月被拒。12月,紫光购入台湾芯片封装测试企业矽品精密工业25%的股权。随之掀起的政治风波促使台湾规模更大的芯片封装厂商日月光半导体制造股份有限公司在12月出价收购矽品精密工业。台湾总统选举中,主要反对党候选人蔡英文宣称内地企业对台湾芯片公司的投资是"巨大的威胁"。她在投票日1月16日胜出当选。
As to whether China will realise its ambitions, or whether it will continue to be dependent on foreign chip technology, Taiwan's own experience is instructive. From the 1980s, it was highly successful in developing world-class chip foundries, such as TSMC, and in cultivating sparky designers of processor chips such as MediaTek. But in part that was because of good timing: the chip industry was moving towards a model of separating the design and the fabrication of chips, and Taiwan successfully rode that trend. But its more recent attempt to be big in memory chips was a disaster. Mark Li of Sanford C. Bernstein, a research firm, reckons that despite $50 billion in capital expenditure during the late 1990s and 2000s, mostly financed by the government, Taiwanese firms met with "en masse failure in memory."
中国会实现其野心还是会继续依赖国外的芯片技术,台湾的经验值得借鉴。从上世纪80年代开始,台湾非常成功地打造了台积电这样世界级的芯片代工厂,也培育出了联发科技这样朝气蓬勃的处理器芯片设计公司。但某种程度上,那是时势造英雄:当时,芯片产业正转向设计与制造分离的模式,台湾恰逢其时。但其最近意欲在内存芯片业务上做大的尝试却一败涂地。研究公司盛博的马克·李认为,尽管在上世纪90年代末到本世纪初,台湾芯片企业投入500亿美元的资本支出(主要来自政府资助),但"在内存芯片领域遭遇集体失败"。
These firms lost further fortunes chasing market share. From 2001 to 2010, the global memory-chip business made $8 billion in aggregate profits – but subtract the two successful South Korean makers, Samsung and SK Hynix, and everyone else lost nearly $13 billion. Despite their vast outlays, reckons Mr. Li, Taiwanese firms spent too little to reach the technology frontier and were expecting profits too early.
这些公司在追逐市场份额的过程中进一步流失财富。从2001年至2010年,全球内存芯片业总利润为80亿美元,但除去韩国两大成功厂商三星和SK海力士的利润后,其他公司损失近130亿美元。马克·李认为,尽管这些台湾企业支出庞大,但在前沿技术研究上的投资太少,而且过早期望获利。
Douglas Fuller of Zhejiang University in Hangzhou argues that the maturing of the global semiconductor industry in recent years will make it harder still for China to crack. The incumbents in memory chips have become entrenched, especially after recent consolidation; and the chips themselves, with their associated software, are becoming much more complex, making it harder for Chinese firms to master them. ASE's chief operating officer, Tien Wu, adds that Taiwanese firms were entering the chip market at a time when it was enjoying heady expansion; it will be more difficult for Chinese firms to succeed at a time of slow growth.
杭州浙江大学教授道格拉斯·富勒认为,近年来全球半导体产业日渐成熟,将令中国更难跻身其中。现有内存芯片企业已经稳扎市场,尤其是在近期的一轮整合后。而芯片本身及相关软件变得愈加复杂,令中国公司更难以掌握。日月光集团的首席营运官吴田玉补充道,台湾公司是在芯片产业迅猛扩展的年代进入芯片市场,中国内地企业要在如今增长缓慢之时成功打入会更难。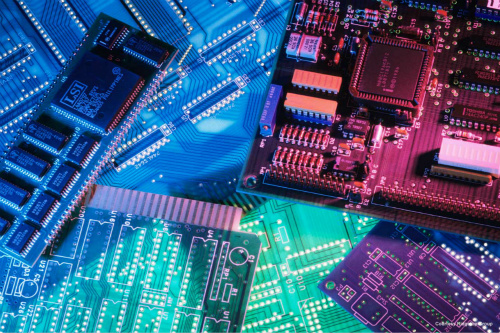 If China's putative chip champions are to succeed, they must accomplish three hard things. Lee Wai Keong, head of ASM Pacific Technology, a Hong Kong-listed supplier of equipment to the industry, believes that, first, Chinese firms must shift from "a culture of cost to a culture of innovation." He laughs when asked if firms like Tsinghua can buy in cutting-edge research through acquisitions, insisting there are "no short cuts in semiconductors." His scepticism is justified: export controls and other policy barriers in Taiwan, South Korea and America inhibit the transfer of the latest technologies to Chinese firms.
中国公认的芯片龙头企业要取得成功,必须完成三件难事。半导体行业设备供应商、香港上市公司ASM太平洋科技的总裁李伟光认为,首先,中国企业必须从"成本文化向创新文化"转型。被问到紫光集团这类公司是否可以通过收购获得尖端科研成果时,他报之一笑并坚称"半导体行业没有捷径可走"。他的怀疑确有道理:台湾、韩国、美国的出口管制及其他政策壁垒限制了最新技术向中国公司的转移。
The mainland's chip firms mostly lag far behind global leaders in invention (though HiSilicon is a notable exception). Intel alone spends about four times as much on research and development as does the entire Chinese chip industry, calculates Christopher Thomas of McKinsey, a consulting firm. Besides pumping more into research, Chinese firms also need to attract many more experienced scientists and engineers. This is not impossible, given that Silicon Valley is teeming with brilliant people of Chinese extraction. But if firms like Tsinghua are to attract them, they must learn how to innovate globally, for example by running multiple R&D centres around the world.
内地芯片企业在发明创造上大多远远落后于世界领军企业(尽管海思是个明显的例外)。据麦肯锡咨询公司的克里斯托弗·托马斯计算,单单英特尔的研发支出就是中国内地整个芯片业研发支出的四倍。除了在科研上加大投入,中国企业还需要吸引更多资深科学家和工程师。这并非不可能,毕竟硅谷到处是华裔英才。但如果紫光集团这类公司要吸引他们,则必须学会如何在全球范围推动创新,比如在世界各地运作多个研发中心。
That points to the second challenge: the need to shift to a global frame of mind. So far Chinese firms have been mostly catering to booming local consumption. But they must prepare for demanding global markets. Even Chinese firms, especially those serving foreign markets, are unlikely to remain satisfied with subpar chips just because they are made at home.
这就带出了第二个难题:需要转变思维,从全球角度思考。目前为止,中国企业主要在迎合蓬勃发展的本地消费需求。但它们必须为挑剔的全球市场做准备。即使是中国企业,尤其是那些服务国外市场的公司,也不太可能只因为芯片是本国制造的就能继续容忍其欠佳的性能。
The final challenge may be the most daunting. Investors in China's chip firms need to get ready for a long, hard slog. Analysis by McKinsey reveals that across the global semiconductor industry, in memory or processor chips, and in design, fabrication or packaging, the top one or two firms in each area account for all profits – with the rest losing money.
最后一个挑战也许最令人生畏。中国芯片企业的投资者需要有所准备:前路将是漫长的艰苦跋涉。麦肯锡的分析显示,整个全球半导体业,无论是内存还是处理器芯片,也无论是设计、制造还是封装,各领域里数一数二的企业抢占了所有利润,而其他企业全部都在亏损。
A positive example China could follow, if it wants to avoid wasting its $150 billion, is that of Samsung. It has become a semiconductor colossus by investing heavily in R&D, amassing an array of technical talent and accepting low returns for many years. Boosters argue that Chinese firms could pull this off, given that the government will be the main investor, and is in it as a strategic priority rather than for profit.
中国若要避免浪费其1500亿美元的投入,可效仿的一个正面例子是三星。通过大量投资研发,招揽各类技术人才,而且容忍多年的低回报,这家企业已成为半导体行业的巨人。支持者认为,中国企业能够做到这一点,毕竟政府将是主要投资者,并且是以战略考量为先,盈利为次。
However, there is a potential contradiction in the way the government is implementing its latest plan. Burned by the poor outcome of previous efforts to promote microchips, solar panels and LEDs, officials are funnelling a large chunk of their initial investment – around $30 billion – through a handful of state-backed investment funds. The hope is that these intermediaries will make more market-minded investments than bureaucrats did in the past. However, managing these funds so that they achieve this objective, even though outside investors will want a profitable exit before the government's 2030 target, will be no mean feat.
然而,政府在实施其最新计划时的方式可能存在潜在的矛盾。因为之前推动微芯片、太阳能电池板和LED的结果不尽人意,碰壁后的官员们现在通过几个政府支持的投资基金来注入大部分的初始投资(约300亿美元)。此举是希望相比以往的官僚决策,这些中间机构能做出更具市场意识的投资决定。但是,管理这些基金以达成该目标绝非易事,尽管外部投资者会希望在达成政府设定的2030年目标之前就获利退场。
Even so, Morgan Stanley's analysts think Chinese firms have a fair chance at becoming world-class in certain parts of the industry. Local chip firms may have a strong hand in product areas such as televisions, mobile phones and computers, in which China dominates both production and consumption. Regulators may be tempted to tilt the playing-field further in their favour by dictating indigenous standards or imposing local-content requirements, though the risk is that China ends up with firms that are strong at home but lack global competitiveness.
即便如此,摩根士丹利的分析师认为中国企业还是很有可能在半导体业的某些领域达到世界水平。本地芯片公司也许会在电视、手机和电脑这些产品领域变得举足轻重,中国在这些产品的生产和消费上均占主导地位。监管机构可能会出台一些本土标准或实施国产化要求,进一步倾斜政策,扶助其青睐的企业,但风险在于,中国企业最终可能变得只能在本土称强,却缺乏全球竞争力。
In memory chips of either the DRAM or flash variety, Chinese firms' chances would be bolstered if they could persuade some of the largest foreign firms to form technology-sharing alliances, enlisting those firms to help overcome their home governments' curbs on technology transfer. In this, having deep pockets will be a great help. In September an offshoot of Tsinghua agreed to pump $3.8 billion into Western Digital, an American maker of hard-disk drives. Its balance-sheet bolstered, Western Digital soon afterwards spent $19 billion buying SanDisk, another American firm, which is among the world leaders in flash memory.
无论是在DRAM还是闪存芯片领域,中国企业如果能说服一些国外大公司与之建立技术共享联盟,让这些公司帮忙克服其所在国政府对技术转让的限制,中国企业突围的机会将因而提升。在这方面,财力雄厚将有莫大的帮助。9月,紫光集团旗下公司协议向美国硬盘驱动器制造商西部数据注资38亿美元。财力得到充实的西部数据随即以190亿美元收购了另一美国公司、全球领先的闪存制造商闪迪。
China's efforts to develop national champions in what it calls "pillar industries" have a decidedly chequered record. In carmaking, its attempts to make foreign firms share their technology through compulsory joint ventures with domestic makers have only entrenched local firms' dependence on their foreign partners. In commercial aircraft, a state aerospace conglomerate, COMAC, has spent years, and huge sums, developing planes that are still not ready for the market, and will be outdated by the time they arrive.
中国在所谓的"支柱产业"上发展本土龙头企业的历程显然充满波折。在汽车制造业,政府要求外国公司必须与本地汽车厂商合资经营,希望藉此让外国公司分享技术,结果却令本地企业更加依赖其外国合作伙伴。在商用飞机行业,国有航空集团中国商飞多年来投入巨资研发民航飞机,却仍未能投产,等到可以上市时飞机也将过时。
In the various parts of the microchip business, Chinese firms may eventually catch up technologically, but in the process undermine the industry worldwide, as happened in solar panels, through excessive capacity-building. As Bernstein's Mr. Li puts it, China "will not stop until it dominates the market, with value and economics being destroyed." Tsinghua's boss, Mr. Zhao, is unabashed about his ambitions. "The chip sector is entering the era of giants, with accelerating integration," he declared recently, making it clear that he intends his firm to be one of the few surviving giants. The coming shakeout will separate the sheep from the goats, which is an area in which Mr. Zhao happens to have some experience.
在微芯片业的各项技术上,中国企业也许最终会迎头赶上,但在这一过程中会因过度扩张产能而对全球产业造成破坏,正如太阳能电池板一样。如盛博的马克·李所言,中国"不称霸市场是不会罢休的,即使摧毁价值及经济效益也在所不惜"。紫光集团的老板赵伟国对自己的野心毫不掩饰。"芯片业正步入巨头时代,整合加速。"他最近如此宣称,显然他意图让自己的公司成为少数幸存的巨头之一。即将到来的行业震荡将把绵羊和山羊区分开来,而赵伟国在这方面恰好有点经验。
下载:中文、英文版本