How to Get Really Rich
美国发财致富指南
I know money can't buy you love, but wouldn't it be nice to have enough money to buy whatever else you want?
我知道金钱买不来爱情,但是如果手里有大把钱,想买什么就买什么,这不是很好吗?
I'm here to help you to help you!
我是来帮你帮自己一把的!
The most likely way to become rich is to try to get into a line of work that's hard to get into, particularly if the people in that profession are the ones setting the rules for entry.
最有可能发财的办法就是尝试进入一个很难进入的行业,尤其是如果这个行业的人就是制定入行规则的人。
For example, if you want to become rich, tech may be a less likely way than you suppose. In 2019, about 2.4 percent of software developers made it to the top one percent of earners. As the economist Jonathan Rothwell points out in his superb book, "A Republic of Equals," as of 2015 there were nearly eight times as many software developers in this country as there were dentists, but nearly as many dentists in the top one percent as there were software developers.
比方说,如果你想发财,科技可能不像你想的那么靠谱。2019年,约有2.4%的软件开发人员进入收入最高的1%人群。正如经济学家乔纳森·罗斯韦尔(Jonathan Rothwell)在他的杰作《平等共和国》(A Republic of Equals)中指出的那样,截至2015年,这个国家的软件开发人员数量几乎是牙医的8倍,但在收入排名前1%的人群中,牙医人数几乎和软件开发人员人数一样多。
The odds are also against you if you go into the STEM professions. Just about 2.2 percent of electrical engineers made it to the top one percent, just about 3.3 percent of chemical engineers did and about 0.8 percent of industrial engineers did. The arts aren't so hot either. Even just among people who manage to make a living as an actor, a director or a producer, just about 2.1 percent made it to the tippy top.
如果你进入STEM(指科学、技术、工程和数学相关领域——译注)职业,机会也不太好。只有2.2%的电气工程师、3.3%的化学工程师和0.8%的工业工程师进入收入排名前1%的行列。艺术也不太行。即使是在那些能以演员、导演或制片人身份谋生的人当中,也只有2.1%的人能进入顶峰。
What's wrong with all these professions? That's simple: These are highly competitive, innovative and productive industries where global competition drives down earnings. You want to go into a profession protected by strong professional organizations and state legislators who will shield you from global competition and productivity growth.
这些职业都有什么问题?很简单:这些都是高度竞争、高度创新和高产的行业,全球竞争压低了这些行业的利润。你还是得进入一个受到强大专业组织和州议员保护的职业,他们会保护你免受全球竞争和生产力增长的影响。
So what profession is most likely to get you rich? Medicine! You get to save lives and make bank all at once! One third of doctors overall, including about 58.6 percent of surgeons, are in the top one percent of earners. There are more doctors and surgeons in the top one percent than any other job category. According to Rothwell's book, in Spain, Sweden and Iceland, doctors earn twice as much as the average worker, but in the United States physicians and surgeons earn nearly five times as much.
那么,什么职业最有可能发财致富呢?医学!又能救人又能赚大钱!三分之一的医生,包括58.6%的外科医生,都属于收入最高的1%。在收入最顶端的1%人群中,内科医生和外科医生比其他任何职业都要多。根据罗斯韦尔的书,在西班牙、瑞典和冰岛,医生的收入是普通工人的两倍,但在美国,内科医生和外科医生的收入几乎是普通工人的五倍。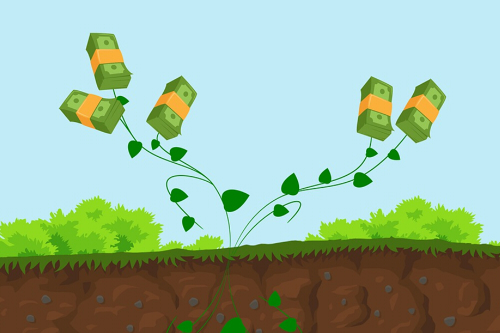 Why is that? First, there's our screwed-up health care system in which nearly 18 percent of gross domestic product flows into medicine and disproportionately toward a relatively small number of doctors. Second, there are huge barriers of entry into that profession – including, of course, the strenuous education that's required. The number of medical school students is limited. In 2018-2019, only 41 percent of applicants who applied to medical school actually got into one. Plus, a 1997 federal law capped the number of residency slots that Medicare funds would support.
为什么会这样呢?首先是我们一团糟的医疗保健系统,近18%的国内生产总值流向了医疗体系,并且不成比例地流向了相对较少的医生。其次,进入这个行业有巨大的壁垒——当然包括所需的艰苦教育。医学院的学生数量有限。在2018-2019年,医学院的申请者中只有41%被录取。另外,1997年的一项联邦法律对医疗保险基金支持的住院医师名额设置了上限。
It typically takes a minimum of 11 years of difficult training to become a doctor, costing hundreds of thousands of dollars. Once you're a doctor, you are protected by state laws from competition from lower cost workers. Rothwell cites research suggesting that nurse practitioners and dental hygienists can perform many duties now done by doctors and dentists, at lower cost.
一般来说,要成为一名医生至少需要11年的艰苦训练,花费数十万美元。一旦成为医生,你就会受到州法律的保护,不受低成本工人的竞争。罗斯韦尔引用的研究表明,执业护士和洁牙师能以更低的成本完成许多现在由医生和牙医完成的工作。
If you're squeamish around blood, you can go into law. Census data for 2019 shows that about 14.5 percent of lawyers are in the top one percent of earners. And for some of the same reasons: high barriers to entry, limits on competition from less costly alternatives and limits on innovation. For example, in most states it's illegal for a nonlawyer to own a law firm. If some MBA has an innovative idea for how to streamline practices, she is not allowed to start a firm and use that idea.
如果你晕血,还可以进入法律行业。2019年的人口普查数据显示,约14.5%的律师属于收入最高的1%人群。一些原因是相同的:高准入门槛,限制来自低成本替代品的竞争,限制创新。例如,在大多数州,非律师拥有律师事务所是违法的。如果某个MBA有一个关于精简事务的创新想法,她是不会被允许成立一家律所并且将这个想法付诸实践的。
If that doesn't float your boat, try getting a job in venture capital, hedge funds or private equity. Don't go into consumer banking. Companies with low-fee options, like those introduced by Vanguard, can't pay the big bucks. The real money is in managing those higher-end investment vehicles to which only rich people and institutions have had easy access. For reasons that seem to mystify everyone, pension fund managers are willing to pay ridiculously high fees to people in those professions, so there are tons of money to be made. About 5 percent of financial managers are in the top 1 percent of earners.
如果这还不能让你心动,那就试着在风险投资、对冲基金或私募股权公司找一份工作。不要和消费银行沾边。像先锋集团(Vanguard)推出的那种低收费选项的公司,是不可能支付大笔费用的。要想赚大钱,就得去管理那些只有富人和机构才能轻易获得的高端投资工具。出于让所有人都感到困惑的原因,养老基金经理愿意向这些行业的人支付高得离谱的费用,所以有大笔钱可赚。大约5%的理财经理属于收入最高的1%人群。
Once you've made some money, there's one more way to get richer. Buy a home in a neighborhood with a lot of zoning restrictions. For example, 84 percent of the land in Charlotte, N.C., and 94 percent of the land in San Jose, Calif., is zoned for detached single-family homes. These restrictions keep the supply of housing low and jack up the value of homes for people wealthy enough to already own one.
一旦你赚了一些钱,还有一个办法可以让你变得更有钱——在有一大堆分区限制的社区买房。例如,北卡罗来纳州夏洛特市84%的土地和加利福尼亚州圣何塞市94%的土地都被划为独立式独栋住宅。这些限制措施使住房供应保持在较低水平,并且抬高了已经拥有住房的富人的房屋价值。
My main message is that if you want to get rich, don't invent a new and useful product, start a company and try to sell it. That seems risky. Put the effort into entering a clubby line of work in which legislators and professional associations are working to make you rich. It's easier!
我想要传达的主要信息是,如果你想发财,那就不要发明一种新的有用的产品,或者开一家公司,然后试着把它卖出去。这似乎有风险。还是努力进入一个俱乐部式的行当,这样立法者和专业协会都会努力帮你发财。这样更容易!
The only problem would be if legislators undo rules that make the rich richer. For example, in California this week, the Berkeley City Council began dismantling the single-family zoning restrictions that keep the housing market tight. If that sort of thing continues, only people who win free and fair competitions will get rich. That's not the American way!
唯一的问题是,立法者是否会撤销那些让富人更富的规则。例如,本周在加州,伯克利市议会开始废除令住房市场紧张的独栋住宅分区限制。如果这种情况继续下去,只有那些在自由和公平竞争中获胜的人才会发财。那可不是美国的方式!
英文、中文版本下载:http://www.yingyushijie.com/shop/source/detail/id/2615.html