What It's Like When You're an American Using Britain's NHS
美国人在英国如何看病
By Jim Edwards
文/吉姆·爱德华兹
I've spent half my life in the US and half of it in the UK, so I'm used to both countries' healthcare systems. I recently returned to London after 20 years in America, and after a few doctors' appointments I've come to see the NHS through American eyes.
这么多年,我一半时间在美国,一半时间在英国,因此对两国的医疗体系都很熟悉。在美国待了20年后,最近我回到了伦敦。体验了几次预约看病后,我可以从美国人的视角说说英国的医疗服务。
The National Health Service is, as all Americans know and fear, a completely public "socialized medicine" system. It's dramatically different from the US's patchwork system of private providers and insurance companies.
美国人尽皆知且深感惶恐的一点就是,英国国民医疗服务(以下简称NHS)是一个完全公共的"社会化医疗"系统。美国则完全不同,其医疗系统是由私立医疗服务机构和保险公司拼凑而成。
I've now used both systems for about two decades each, so I feel I have a pretty good handle on the main contrasts.
两种医疗体系我各使用了将近20年,因此很清楚两者之间的明显差异。
"This Rolls Royce isn't moving fast enough!"
"这辆劳斯莱斯跑得不够快!"
The context here is that the NHS just released its most recent stats on accident and emergency room waiting times. The headline number is that 84% of patients are seen within four hours. In the UK, this is regarded as a huge failure – the standard the NHS is supposed to meet is 95% of patients in four hours. The UK media went into a fury about it, and some hospitals have begun postponing and rescheduling some non-emergency procedures in order to get those waiting times down. In the US, having sat in many an ER waiting room for hours at a stretch, the idea of a hospital seeing nearly 9 out of 10 patients in four hours would be regarded as a miracle. Bear in mind that within that four-hour period the NHS doctors are triaging[1] patients: If you get hit by a bus, you're going to see someone instantly. If you broke a finger because you fell over while drunk at the pub, you're probably going to wait at the back of the line. It's not like people are literally bleeding to death while they wait for attention (although the British media loves it when it finds individual cases where that has happened).
这里说的是NHS刚刚发布了急诊室等候时间最新数据,总体数据显示,84%的病人能在4小时内得到治疗。这在英国人看来是一个巨大的失败——NHS制定的标准是95%的急诊病人在4小时内看上病。英国媒体对此怒不可遏,一些医院于是开始将一些不紧急的诊疗推迟或改期以减少就诊等待时间。在美国,我有过多次在急诊候诊室一连等待好几个小时的经历,听到有医院在4小时内为十之八九的病人诊治,简直像听到了奇迹。别忘了在那4个小时里,NHS的医生还要对患者进行鉴别分类:你如果是被汽车撞了,能够立即得到诊治;而要是你在酒吧因为醉酒跌倒而摔断了手指,那可能只能排在后面了。这并不是说病人在候诊时真的会流血致死(尽管英国媒体总是热衷于报道这样的个案)。
[1] 源自triage:患者鉴别分类;治疗类选法〔根据紧迫性和救活的可能性等在战场上决定哪些人优先治疗的方法〕。
So my overall impression is that currently, the Brits' complaints that the NHS isn't hitting that 95% mark is akin to saying, "This Rolls Royce isn't moving fast enough!"
所以,我的总体印象是,英国人抱怨NHS没有达成95%这个标准,就类似于有人说"这辆劳斯莱斯跑得不够快!"
Show up when you're told to – or else.
规定时间就医——不然另约。
The first major difference from the patient's point of view is what happens when you call your doctor for a routine appointment. My specific health issue was that I thought I was going slightly deaf, and wanted it checked out. I'm a dual US/UK citizen, so I qualify for NHS treatment. Here's what happened to me.
从病人的角度看,两种系统的最大差异首先就体现在电话约诊的流程上。以我为例,我之所以想看病是感觉耳朵有点听不清,想检查一下。我有美国、英国双重国籍,所以有资格获得NHS的治疗。以下是我的亲身经历:
In America, you call your doctor and request an appointment when it's convenient for you. They might ask you what's wrong with you, presumably to make sure it's not something that requires immediate treatment. But basically, it's first come, first served, regardless of how important it is. Usually, you can pick an appointment time that's convenient for you if it is not an emergency.
在美国,你打电话给医生,并根据自己方便的时间与医生预约。对方可能会问你哪里不舒服,想必是为了确认是否需要立即治疗。但总的来说,无论病情如何,还是遵循"先约诊先治疗"的原则。通常,只要不是紧急状况,你都可以约在自己方便的时间去看病。
In the UK, I was given an appointment whether I liked it or not. I called and leave a message. Within an hour or two a nurse practitioner called me back and asked me a few questions about my problem over the phone. Then they said: Come in at 9am on Thursday. There was no choice over appointment times – the assumption is that if you're ill, you're going to come to the doctor when they say.
在英国,预约就诊时间由诊所指定,患者不能随意选择。我打电话并留了言。一两个小时之内,一位执业护士回电,在电话里就我的病情问了几个问题。然后对方说:周四早上9点过来。预约时间没有选择的余地——他们的假设是如果你病了,就会按医生给定的时间去看病。
At first I found this jarring. In America, I get to choose when I see the doctor! In Britain, I better show up when I'm told. But the appointment came quickly, as the local health authority in London has targets it needs to meet. Ultimately, I saw the logic of it: This is a public health system. It needs to manage its costs and services. If you're really sick, you'll show up. If you only want to show up when it's convenient for your schedule, then how sick are you, really?
一开始我很震惊。在美国,什么时间去看病由我自己选择!在英国我却必须在指定的时间看病。但是很快就安排我就诊了,因为伦敦当地的卫生部门有其需要完成的诊疗目标。最终,我明白了其中的逻辑:这是一个公共医疗系统,其成本和服务都需要管理。如果你真的病了,就会及时就诊。如果只想在自己方便的时间去看医生,那你大概病得没那么重吧?
America is worse at on-the-day care.
美国的就诊体验较差。
In America, I've always had a long wait to see my doctor. I have read many a back issue[2] of Newsweek in my primary care[3] / general practitioner (GP) doctor's office. I've sat there for an hour playing with my phone while the doc sees patients in the order they were booked.
在美国,候诊时间总是很长。我在初级保健/全科医生办公室里读了很多份《新闻周刊》的过刊;在医生按照预约顺序为病人一一诊治的时候,我坐在那儿玩了一小时手机。
[2] back issue 过期的报纸或杂志。
[3] primary care初级保健。初级保健医生又称全科医生(general practitioner),区别于专科医生(specialist)。
In the UK, I showed up at 9am and was seen instantly, at the Waterloo Health Centre. For an American, this was bizarre: My butt barely touched the seat in the waiting room before my name was called. Turns out my doc and her staff are serious about patient scheduling.
在英国,我早上9点到达滑铁卢健康中心,立即就诊。对一个美国人来说这简直异乎寻常:我刚进候诊室坐下,就被喊去见医生了。这说明我的医生和她的团队对病人的约诊很重视。
This was one reason I became convinced that the NHS way of scheduling is superior: You might not get the time or date that you want, but once you're in, you get seen super-quick.
我确信NHS的约诊服务更胜一筹,这就是其中一个原因:你可能约不到自己想要的时间,但是一旦预约了,就能超快看上病。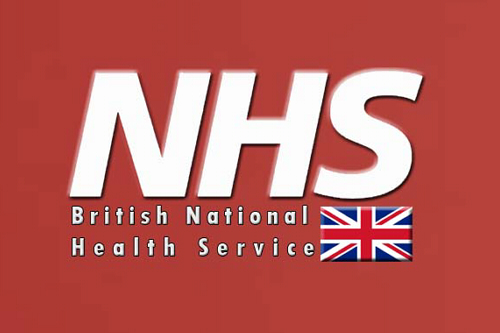 There is basically no paperwork with the NHS.
NHS几乎不用处理文书。
There is a load of paperwork for patients in the US. This is easily the worst aspect of US healthcare – the billing paperwork. If you've ever had any health issue that required more than a simple doctor visit, you will know that it precipitates[4] a seemingly never-ending series of forms, bills, and letters. You can be paying bills months, years later. And it's almost impossible to correct a billing error. It's stressful. I developed an intense hatred for health insurance companies in the US because of this.
在美国,病人要应付很多表单。处理表单无疑是美国医疗体系最糟糕的一个环节。如果你曾因为某个健康问题不止一次去看医生,就会发现突然需要没完没了地填表格、处理账单和信函,可能数月甚至数年之后还在付账单。此外,账单上的错误几乎不可能修改。这压力简直太大了,我因此十分痛恨美国的健康保险公司。
[4] precipitate 使突然陷入(某种状态);使突然发生。
There was close to zero paperwork in the NHS. I filled in a form telling my doc who I was and where I lived, and that was pretty much it. The only other paperwork I got was a letter in the mail reminding me of my next appointment. They sent me a text reminder, too, which no American doc has ever done. It was incredibly refreshing.
NHS则几乎没有文书工作。我只填写了一张表,告诉医生我的姓名和地址,基本上就没事了。唯一收到的文书就是一封信,提醒我不要忘记下次约诊。此外,他们还发了一条短信提醒,美国医生从来没有这么做过,这简直令人耳目一新。
A long wait for NHS treatment...
NHS预约排队时间长……
I then made an appointment with a specialist at the Guy's and St Thomas' Hospital in London. In the US, I've always been able to see a specialist within a few days. Score one for America. In the UK, they said "we'll see you in January." It was late November, six weeks or more away. This was a shock.
我当时预约了伦敦盖伊和圣托马斯医院的一位专科医生。在美国,总能在预约后几天之内见到一位专科医生。为美国加一分。而在英国,对方会说"您1月过来吧",其时是11月底,到1月还有6个多星期。我惊呆了。
I comforted myself with the assumption that the staff had made a decision that my condition was likely not life- or health- threatening, and had moved me to the back of the line. It was frustrating. Ultimately, I also needed to change my appointment because I had to leave the country on business, and this was quite difficult to do. I had to call a few times, basically to catch the hospital booking staff at the right time of day, in order to do it. I wished Guy's and St. Thomas' had an online system for this, but they don't – just a bunch of people answering phones, most of whom don't have access to the right appointment schedule.
可能工作人员认定我的情况不会危及生命或影响健康,所以把我往后排了——我用这样一种假设安慰自己,却还是有点失望。最终,由于要到国外出差,我还是得修改预约时间,而改时间非常困难。我不得不打了好几次电话,主要就为掐准时间正好找到医院预约人员。我多希望盖伊和圣托马斯医院能有一个线上预约系统,但他们没有——他们只有一群接电话的人,而且大多数手上都没有正确的预约日程表。
It was that appointment system again: You're booked in according to their priority, not yours. The big lesson with the NHS is, it's a lot easier to just show up when you're told.
所以,最后还是预约系统的问题:要根据他们的安排而非你想的时间约诊。在NHS体制中看病,我所学到的重要一点就是,要在医院给你约定的时间去看病,这样一切都会简单得多。
The cost to the patient is much cheaper in the UK, obviously.
显然,在英国看病花费少得多。
So how much did all this NHS care cost me? £0. Nothing. Zero. I paid not a penny for some top-notch healthcare. There is no such thing as a "free," of course, but the per-capita cost of healthcare in the UK (paid by the government via tax collections) is generally lower than the US, according to the World Health Organization. Americans spend $8,362 per capita on healthcare annually, the Brits spend $3,480. Here is a breakdown[5]:
那么,这次在NHS看病,花了我多少钱?0英镑,一点儿都没花。哪怕是一些一流的医疗服务,我也一分钱没花。当然,没有什么"免费"一说。但世界卫生组织的数据显示,英国人均医疗开支(由政府通过税收支付)通常低于美国。美国年人均医疗开销为8362 美元,而英国为3480美元。且看价格明细:
[5] breakdown 细目。
NHS prices
· Doctor visit: £0
· Specialist: £0
· Diagnostic test: £0
· MRI: £0
· Total: £0
NHS价目
· 门诊挂号费:0英镑
· 专科医生挂号费:0英镑
· 诊断性检查:0英镑
· 核磁共振:0英镑
· 总计:0英镑
Typical US prices
· Doctor visit: $100
· Specialist: $150
· Hearing test: $72
· MRI: $1,000
· Total: $1,322 (Total payable by the patient in cash, or typically 90% from insurance and 10% as a patient copay[6].)
美国一般价目
· 门诊挂号费:100美元
· 专科医生挂号费:150美元
· 听觉检查:72美元
· 核磁共振:1000美元
· 总计:1322美元(患者可用现金全额支付,或者选择90% 保险加10%自付。)
[6] = copayment 共付额,指被保险人用于就医或配药所支付的固定费用。
(译者单位:北京航空航天大学外国语学院)